Kumbengo Koras
Professional-Grade Instruments
Kumbengo Koras specializes in the production of modern-style, concert level, professional koras.
Our instruments are available in two styles (classic and chromatic) and in four sizes (small, medium, large and x-large), with a number of custom options.
Every kora from our shop is built using the same high quality materials and meticulous craftsmanship, regardless of style, size or price.
Prices range from 1350.-US$/1225.-€/800 000cfa to 3900.-US$/3500.-€/2,300 000cfa
Also visit the Gallery to view many more Kumbengo Koras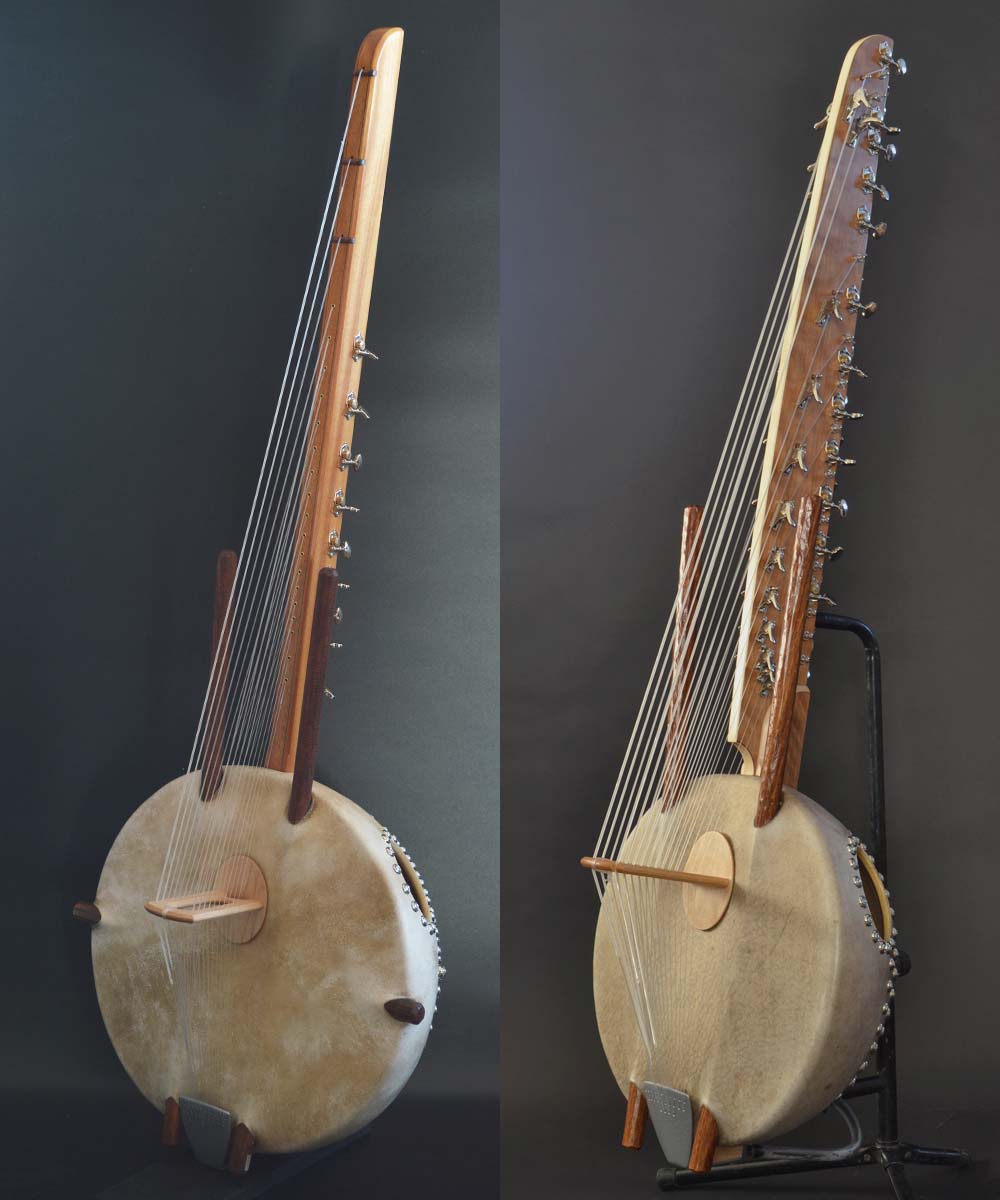 SPECS:
Model: Pro
Serial #:
Cost: starting at $1350.-US
TUNING:
Key: F (can be transposed as high as A)
Scale: heptatonic
Range: F2 – A5 (87.307 Hz – 880Hz)
Note Layout: Traditional
STRINGS:
Number: 21 (22nd String Bb2 optional, inquire about additional)
Material: Nylon, Nylon Wound
String Gauge: for more information, click here
PICKUP SYSTEM:
Brand: Optional, for more information, click here
Pre-amp:
Pickups:
GOURD:
Size: X-small to X-large
Decoration: Optional
Stain: Optional
FASTENERS:
Type: Screws
Material: Nickel Plated Steel, Brass Optional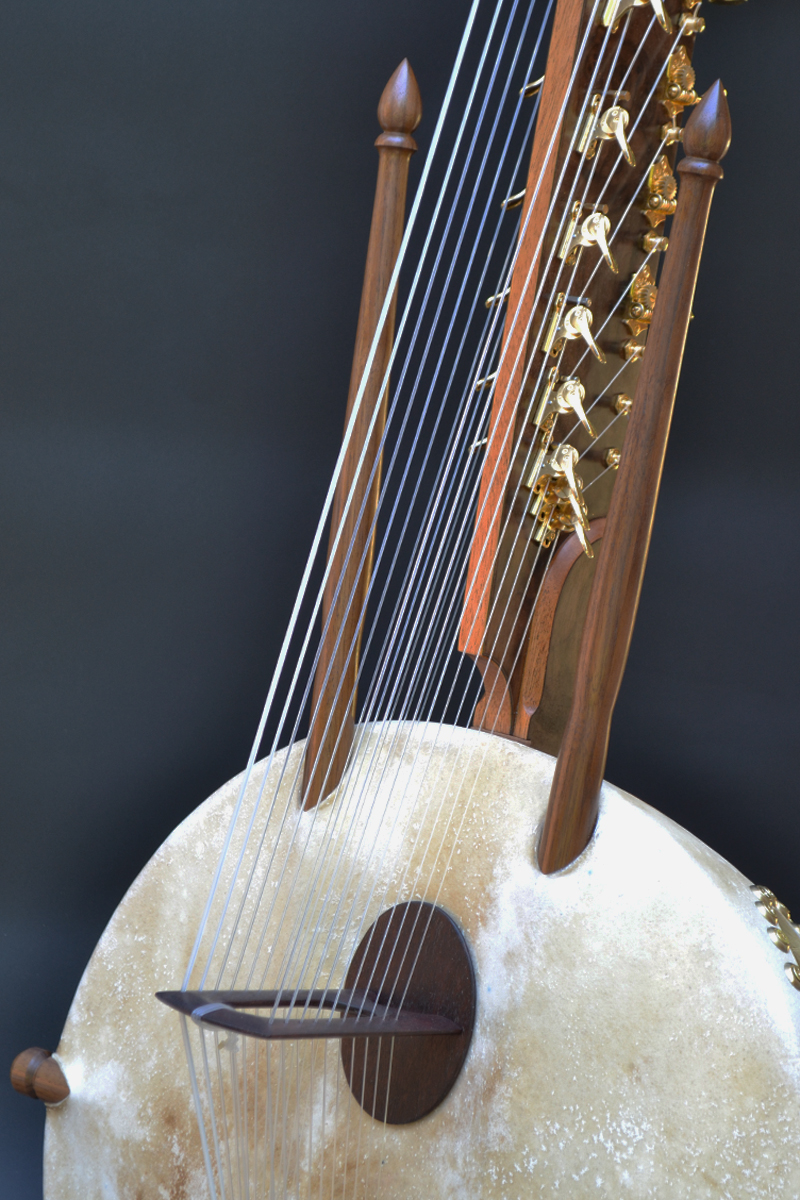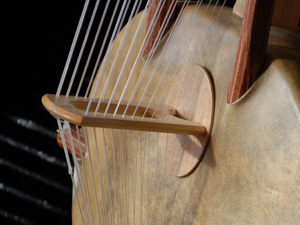 BRIDGE:
Wood Species: Maple, inquire about other options
Style: Beveled
Finish: French Polish
BRIDGE PLATE:
Wood Species: Maple
Finish: French Polish
TAILPIECE:
Style: Trapeze
Material: Steel