The Malika Kora
A compact, well built and affordable instrument.
Utilizing the same tried and tested building methods and materials as the Pro-models.
This model is partially built at our shop in Malika, Senegal. The body and neck of this instrument are created by Laye Diop and his able crew. More information here:
The components are shipped to the Colorado shop where the instrument is fitted with original Kumbengo Koras parts, hardware and strings.
Featuring: small/medium sized bodies, slotted mahogany necks, cowskin, mahogany bars, Made In Senegal
Maple bridge and plate, trapeze tailpiece, 14:1 Grover tuners, Custom Kora Strings, Made in Colorado
Assembled in Colorado
If you would like to order an instrument, contact us at info@kumbengokoras.com
For more information about ordering, click here
For information about shipping, click here
SPECS:
Model: Malika
Serial #:
Cost: starting at $995.-US
TUNING:
Key: F (can be transposed as high as A)
Scale: heptatonic
Range: F2 – A5 (87.307 Hz – 1760Hz)
Note Layout: Traditional
Handedness: Right/Left optional
STRINGS:
Number: 21 (22nd String Bb2 optional)
Material: Nylon, Nylon Wound
String Gauge: Light/Medium
PICKUPS:
Brand: Optional
Pre-amp:
Pickups:
NECK:
Wood Species: Mahogany
Construction: Solid
Design: Slotted
Inlay: No
Veneer: No
Finish: French Polish
TUNERS:
Brand: Grover Sta-Tite
Turn Ratio: 14:1
Material: Nickel Plated Steel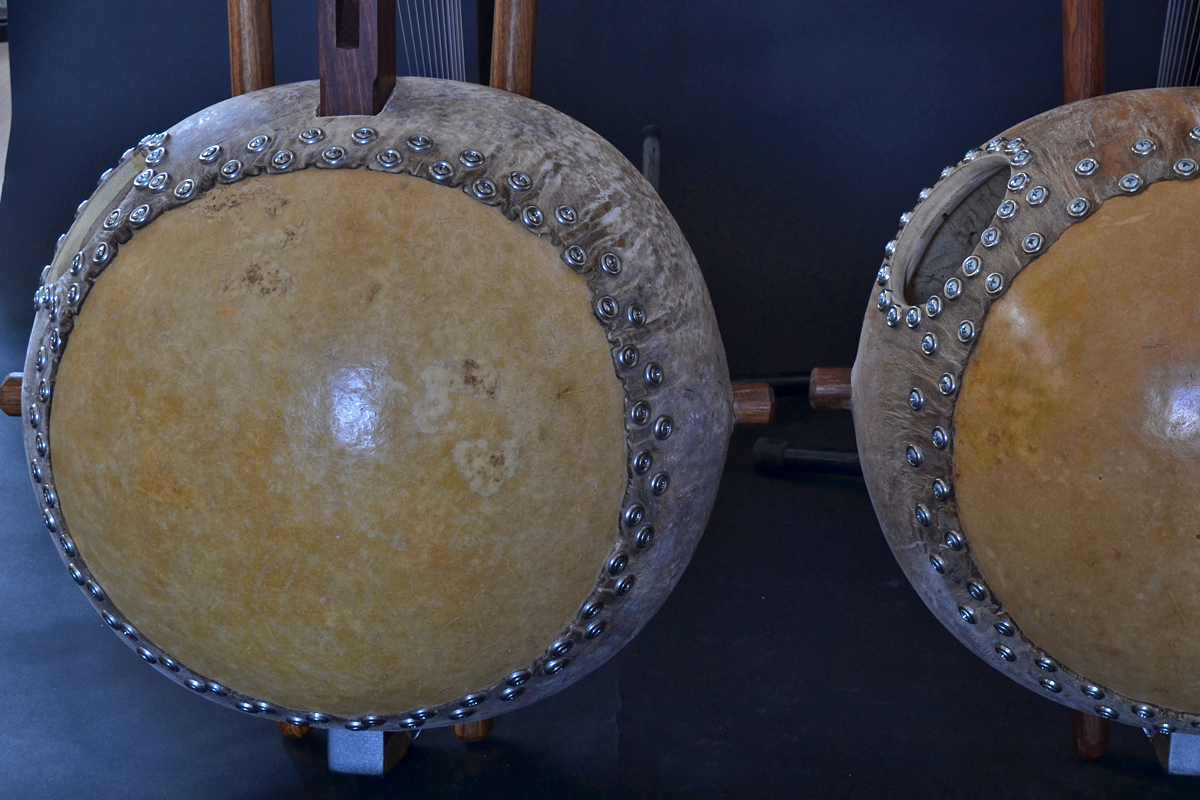 GOURD:
Size: Small/Medium
Country of Origin: Senegal
Decoration: No
FASTENERS:
Type: Screws
Material: Nickel Plated Steel
SOUND TOP:
Material: Cowskin
Country of Origin: Senegal
Thickness: Thin / Medium
BARS:
Wood Species: Mahogany, Maple
Surface: Textured
Finish: French Polish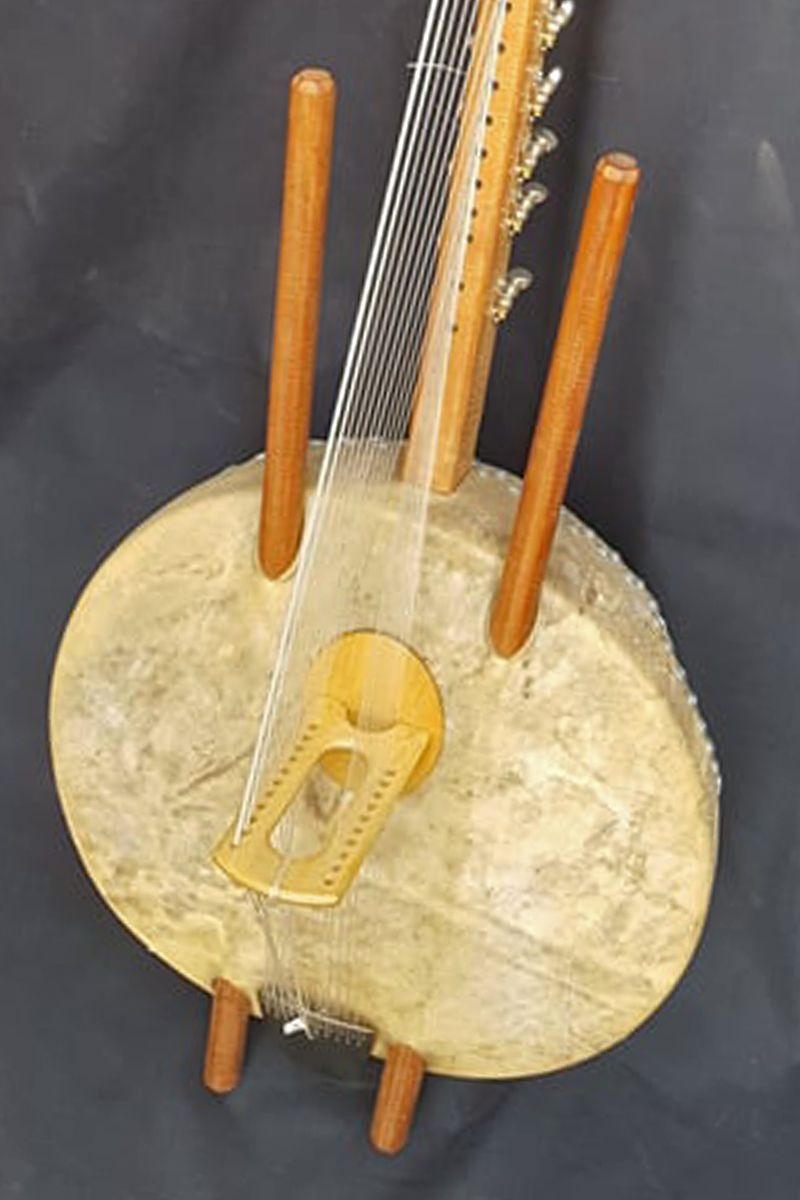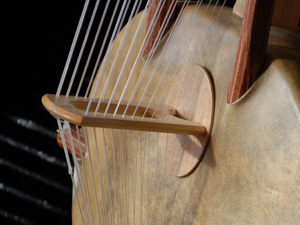 BRIDGE:
Wood Species: Maple
Style: Beveled
Finish: French Polish
BRIDGE PLATE:
Wood Species: Maple
Finish: French Polish
TAILPIECE:
Style: Trapeze
Material: Nickel Plated Steel